CE ISO 3 bedroom living luxury 20ft container prefab house in indonesia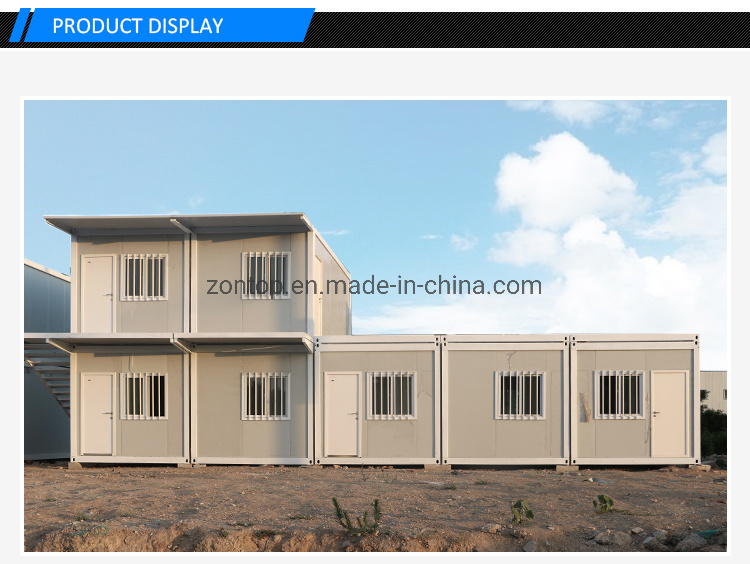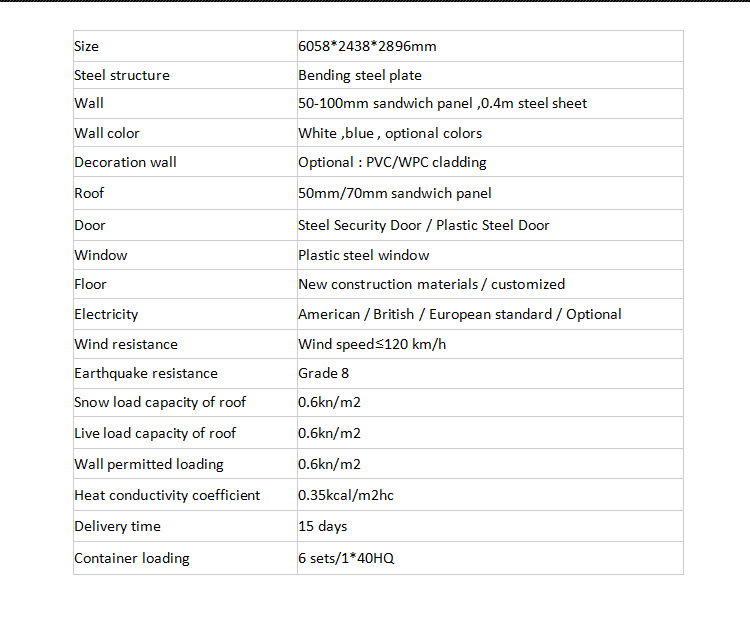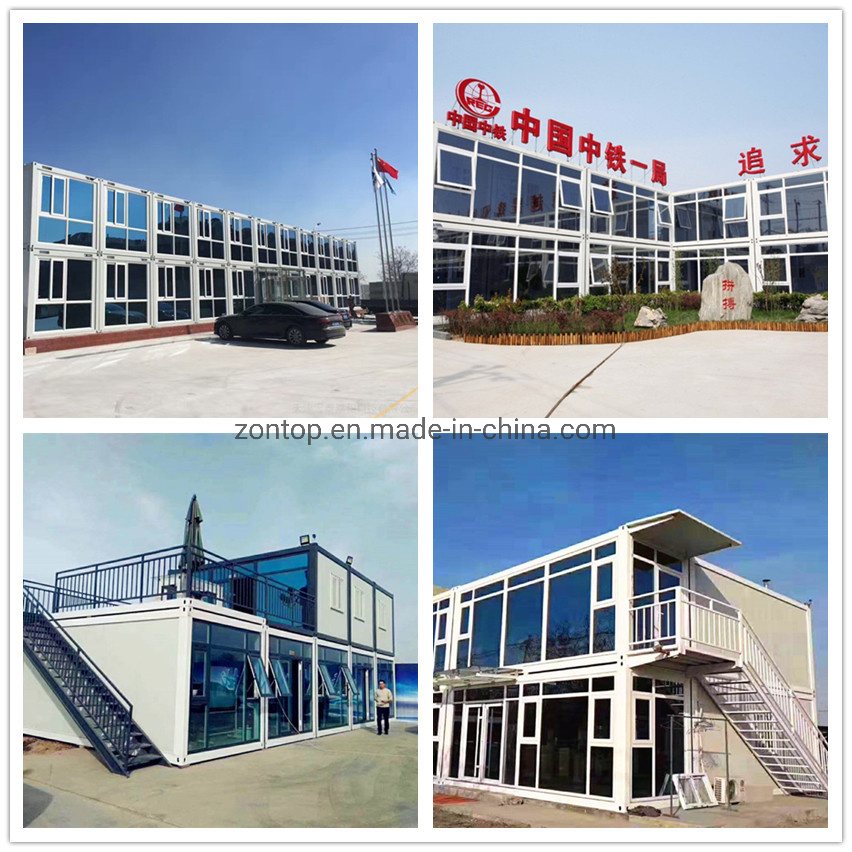 Product Introduction
1. The container house is made by steel frame structure, which adopts Hot-form galvanized steel.
2. Structure is consists of three modular parts: roofing frame, corner column and floor frame.
3. Each modular is manufactured at the factory and assembled on construction site.
4. With one single container house as basic unit, it can be combined horizontally or vertically in different form like building blocks.
5. Flat pack container house can be stacked in three storeys with flexible in space layout and multiple function, and can be used in different application fields.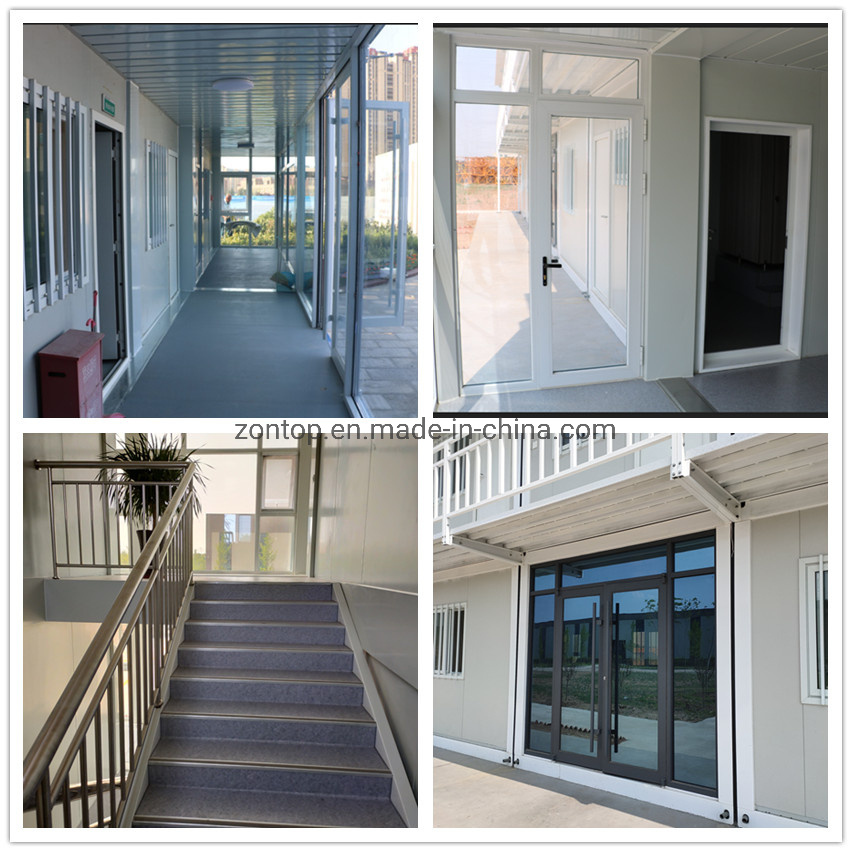 The main features for container house:
1) It could be widely used as house, office,meeting room,dormitory,
storage, shower rooms,guard, toilet,hotel, shop, restaurant, booth,
kiosk etc.
2) Several units could be combined and stacked to be a big beautiful building based on customized
designs, with inside,outside, stairs, aisles and porch container house.
3)It could be assembled and disassembled by hands, 100% nut-bolt
connection, two men could install one set in 2hours.
4)The top and bottom main steel frames were welded separately, upgrade
and strengthened panels, door, window, it is of high firmness and excellent performance of waterproof, thermal and sound
insulation with long service.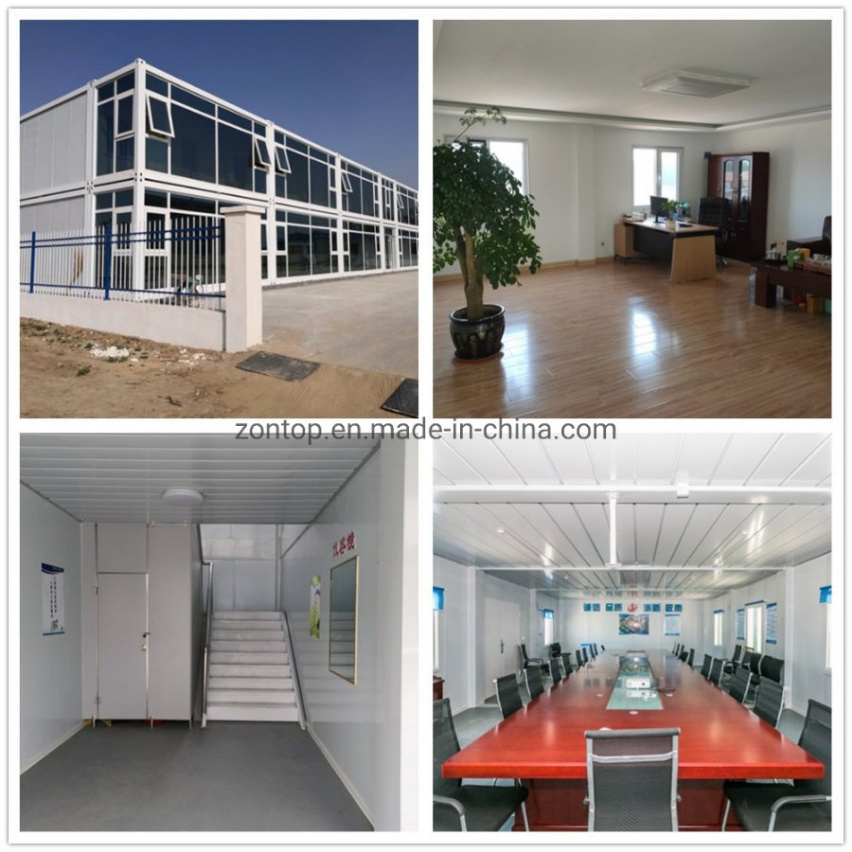 The features of sandwich
1) Light weight.
2 )Strong fire and corrosion resistance.
3) Heat absorption and sound insulation.
Frame: Q235 Strip Steel
Hot rolled galvanized, anti-corrosive coating,
Thickness: 2.5/2.7/3.0 mm
Corner post: Galvanized, anti-corrosive2.5/ 3.0mm
Connection: high-strength bolt M12*40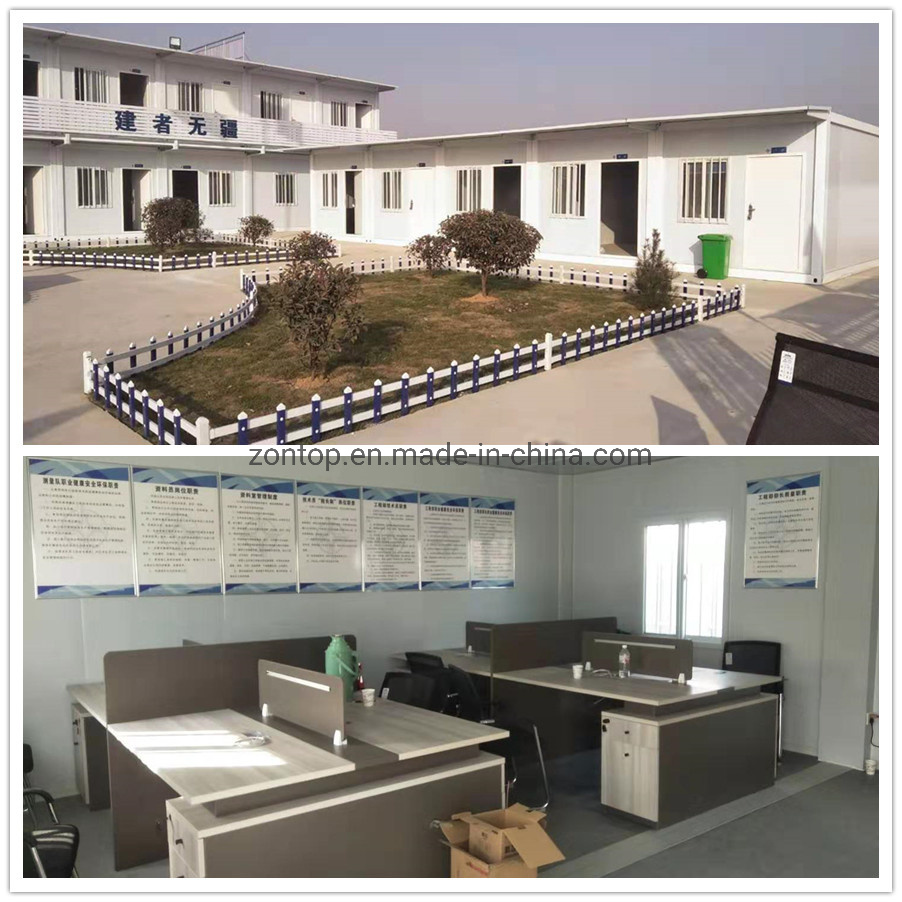 Detailed Dates for Specifications (Standard
container
house)
1

Live load capacity of roofing

0.6kn/m2

2

Second Floor Load Capacity

150 kg/m2

3

Live load of corridor

2.0kn/ m2

4

Wall permitted loading

0.6KN/ m2

5

Ceiling Permitted live loading

0.5 KN/m2

6

Wall Coefficient of thermal conductivity

K=0.442W/m2k

7

Ceiling Coefficient of thermal conductivity

K=0.55W/ m2K

8

External and internal wall heat transmission coefficient

0.35Kcal/m2hc

9

Wind resistance

Grade 11 (wind speed≤ 120km/h)

10

Earthquake resistance

Grade

10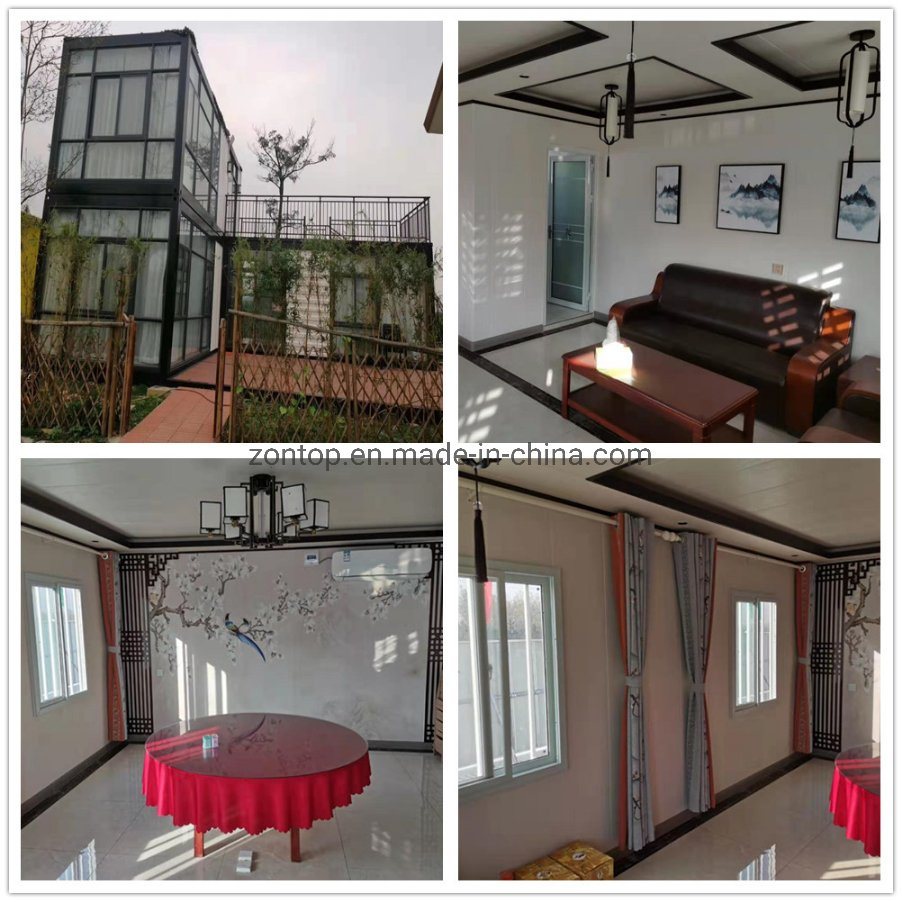 Product Advantages :
1.Flexible combination,modular house can be easily combined,
time and labor saving.
2.Easy assembly.
We provide install drawing and video.
3.Good insulation. It can suffer extreme climate.
4.Good looking and neat inside.
5.Good resistance for water,wind and earthquake.
6.long lifespan 15-20 years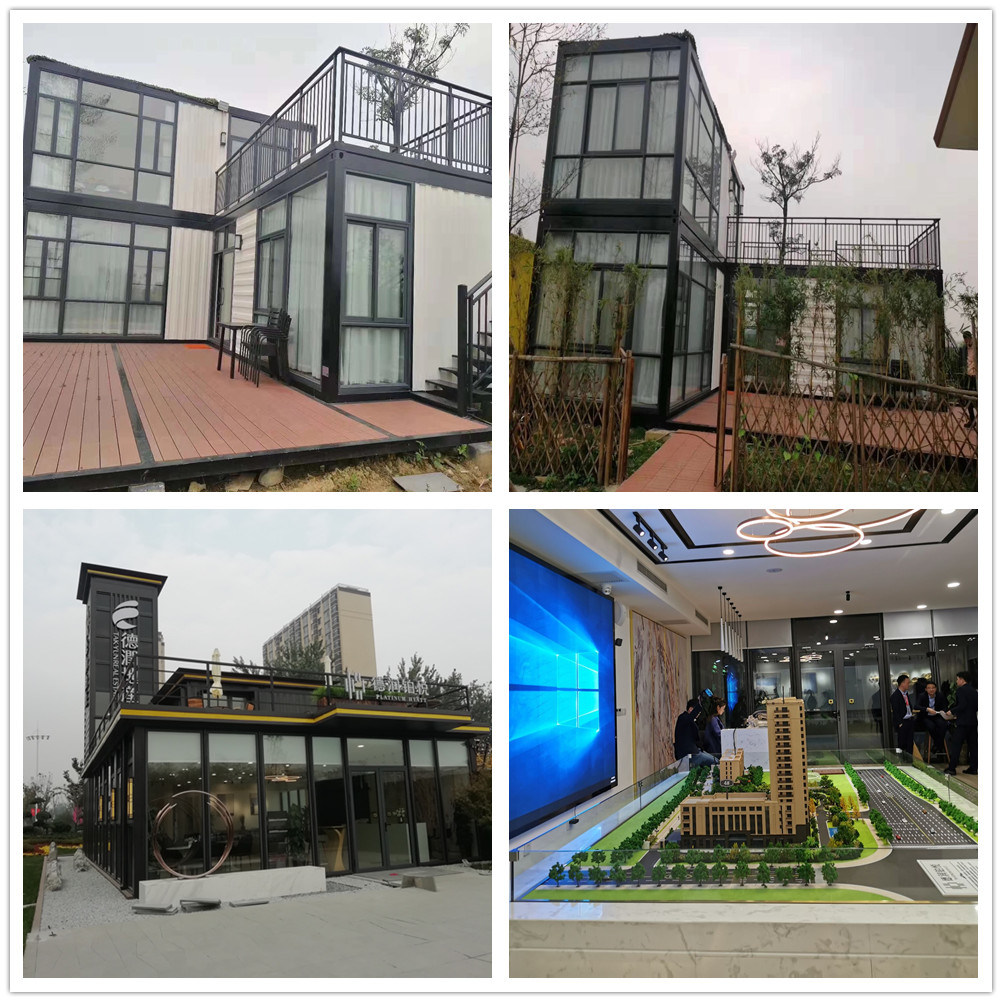 Packaging Details
1) Main frame structure are packing firm.
2) Panels are film laminating, nude packing.
3) Windows are wooden box packing.
4) Doors are carton box packing.
5) Electric and plumbing units, accessories are wooden box packing.
6) All materials are loaded in 40ft HQ container.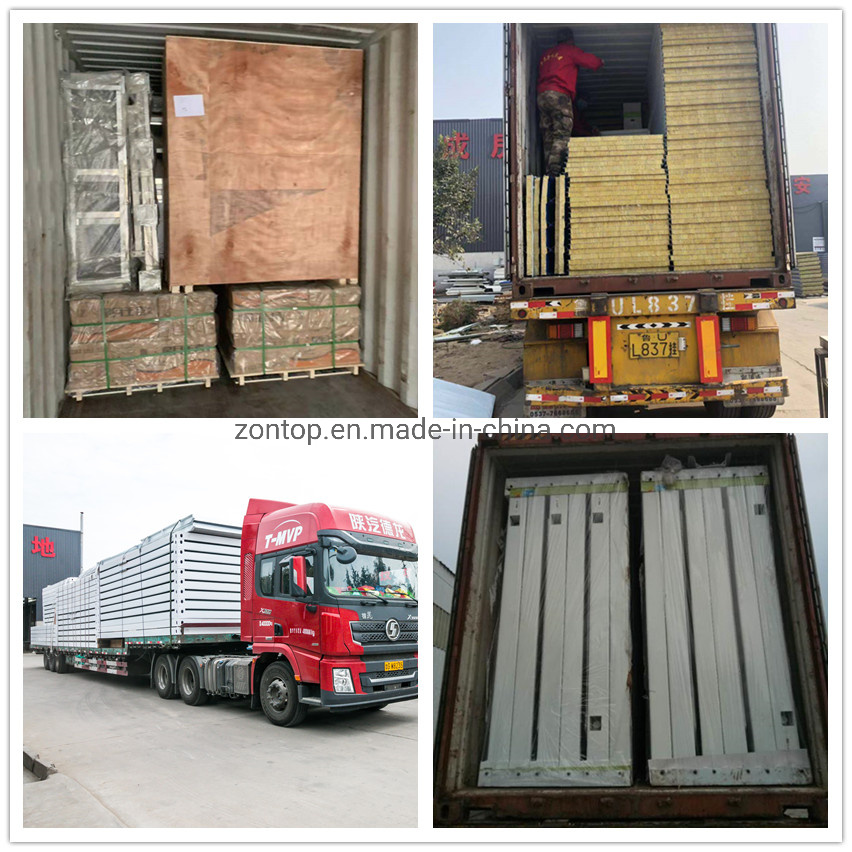 Manufacturing Technology
The production process introduces advanced design concept, production material has adopt double side full-color steel sandwich panel. 75-100mm glass fiber sandwich panel, bolt, Q235 strip steel frame structure(galvanized and anti-rust, anti-corrosion),18mm thickness cement particle board etc. The container house can be used confortably for anytime anywhere.